Equality Action Plan Training
Book
An introductory training day exploring how equality and diversity relates to every aspect of what museums do.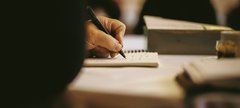 Venue: Discovery Museum
Equality and diversity is a fundamental foundation of the work of all museums, unlocking the potential of what a museum is and can be for communities and society. This introductory training day will explore what this means for museums, and how equality and diversity relates to every aspect of what museums do across all the groups they work with and engage (whether staff, volunteers, board members or audiences across the whole community). A key part of the day will be to introduce Equality and Diversity Action Plans, and following on from the day we will be looking to identify and support a number of museums to develop or improve Equality and Diversity Action Plans.
Format and key elements
The day will be participatory, with group discussion and practical work helping you to explore equality and diversity in relation to your museum, and to the wider experience and practice of all the attendees. Key topics will include:
Differentiating between equality, diversity and inclusion
Understanding what the law says
Appreciating the benefits of diversity, equality and inclusion for museums
Reaching diverse audiences, and embedding diversity in staff, volunteers and boards
Understanding and responding to the Art's Council's 'Creative Case for Diversity'
What is an Equality Action Plan?
Framework for writing/reviewing and updating an Equality Action Plan
Who is it for?
The day is open to all museums in the North East, and is relevant whether or not you have an existing Equality and Diversity Action Plan. However, it is important that participants do have an organisational role in shaping and potentially implementing this key aspect of their museum's activity, and this may include volunteers, staff or trustees. The aim of the day is to help develop your museum's practice in relation to equality and diversity, not just to support individuals' skills and awareness (although this is obviously also important).
The trainer
The day will be led by Rob Latham, Equality and Diversity Officer at Tyne and Wear Museums. Rob is a passionate advocate for engaging all people in museums, arts and culture, and has wide experience providing consultancy and support in this area. Rob will also lead the follow up support Museum Development North East will provide to targeted museums assisting them to create their own individual Equality Action Plans.
To book your place, please e-mail Anna McNab at Anna.McNab@twmuseums.org.uk.